Grow Remote – Knockmealdown: Local Meetup
August 13 @ 11:00 am

-

3:30 pm
This is a local event hosted by our newest chapter Grow Remote – Knockmealdown & Conor O'Brien who are providing an opportunity to:
– Connect with others socially on a hike into the Knockmealdown mountains (two different level of walks available)
– Discover Ballyporeen village as a wonderful place to live & work remotely from.
– Connect with the local community and people socially.
x5 FREE tickets are available for remote workers in full time / part time employment.
Just drop an email to [email protected]ie to say hello & that you are interested in the event & we will get you registered.
Registration via Eventbrite is required here: https://bit.ly/3ODyaWs
More information:
On the St. Declan's Way pilgrim walks Knockmealdown Active brings you through small rural communities in South Tipperary and West Waterford. You may wonder what it would be like to live in such a community. To find out, and renew connections with the countryside, we invite you to a meet-up and social walk organised by Ballyporeen Community Council.
On Saturday Aug. 13th at 10am, the community is offering a social walk meetup hike. The hike will travel off the main street and into the Knockmealdown mountains. There are three walks to cater for all fitness levels. These can be booked at https://bit.ly/3ODyaWs. You can find Ballyporeen village community hall, where all the walks start, at Eircode E21 CV05 (click on the link for Google Maps reference).
The walks on offer are: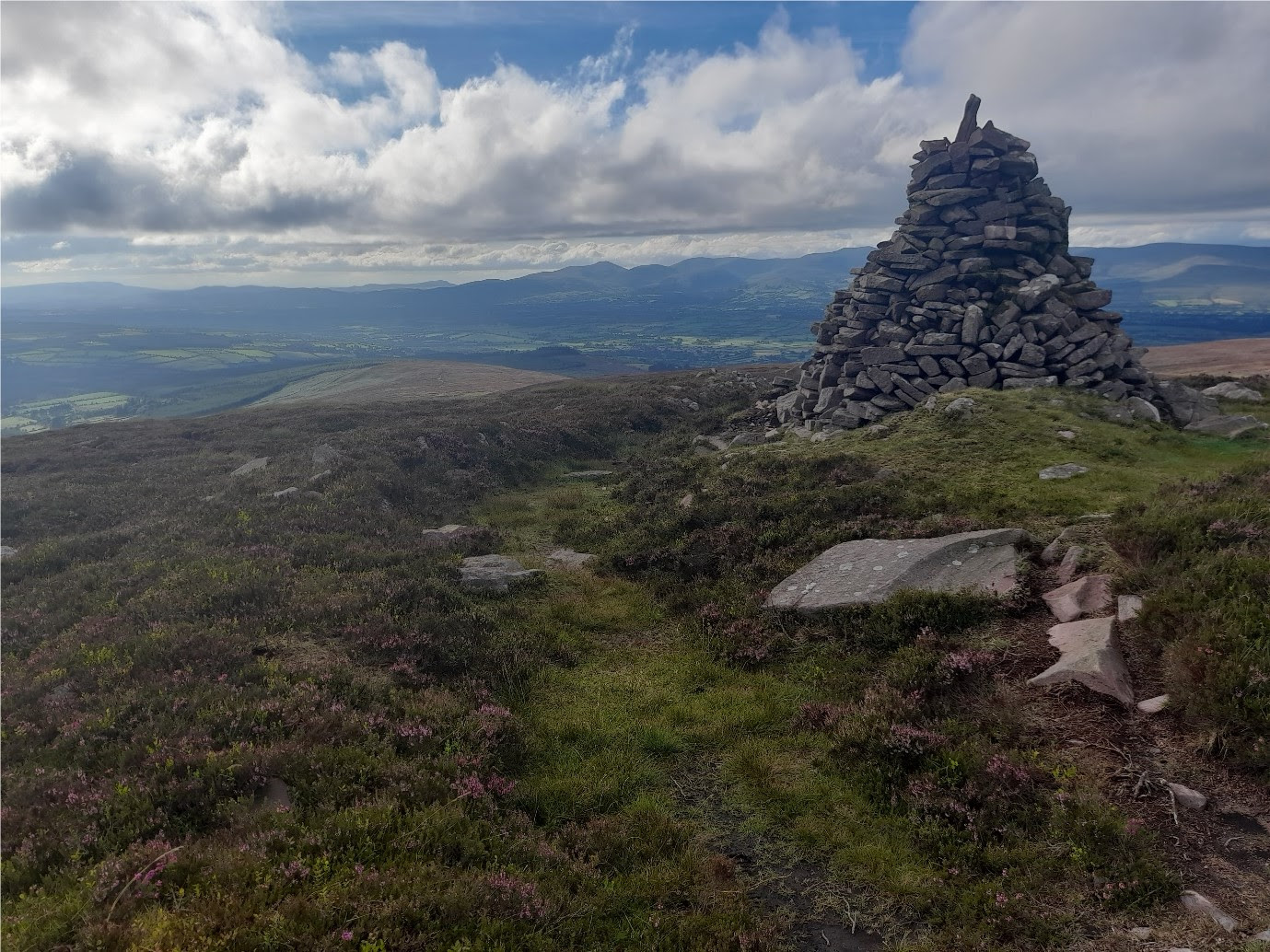 1 . 11:00 Knockmealdown Active walk of c.12km, 430m rise to Fearbreaga (pictured). It travels by-road, forest trails and rough tracks, onto open mountain. Boots will be required. The duration will be about 4 hours for those of average fitness.
2.  1:00pm Siúl Eile social walk of c. 7km, 200m rise to Sheep Hill. This route travels along tarred road and forest trails. Walking boots/shoes or runners will be required. The duration will be about 2 hours for those of average fitness.
3.  3:00pm. A short local history tour and talk around Ballyporeen village.
The €12 fee includes the chosen walk, tea or coffee and sandwiches on return and an informative discussion of the area.
We have x5 FREE passes available for remote workers on a first come first served basis.
The residents of Ballyporeen like living in the area, and think some others may, also. If you know someone considering moving to Ireland or that would like to leave a larger town or city for a more rural setting, please do pass on this event.
Ballyporeen, or indeed any of the villages along the Knockmealdown Mountains, have a lot to offer to those who wish to reconnect with the rural environment. Clean air, no traffic pollution, more reasonable house prices (and available housing units), and sites with planning close to the village.
The village is just ten minutes from the M8 Cork-Dublin motorway. It is less than an hour from Cork, 1hr 10min from Limerick, and 2hr 10min from Dublin.
The residents would like to highlight the community spirit and the exceptional environment that is on offer. One can walk off the street into the mountains in a matter of minutes through small roads, boreens, forest tracks and paths for a  4-5 hour hike. Alternatively you can take a leisurely  two hour loop or one of many meandering routes around the area.
The village also boasts high speed internet, an office hub, shops, a creche, schools with capacity and ample housing.
Ballyporeen village, which won the Pride of Place 2021 community competition, is host to over twenty groups and clubs. There is a vibrant social walking group, a strong GAA club, one of the best Karate clubs in Ireland, a choir and a ukulele group in the primary school taught by musician, Seamus Hennessy. If you want to record music, Seamus also runs a recording studio, known as Monorail, located on the main street.
This is very much a multi-ethnic community, including people from Bangladesh, the Ukraine, the Philippines and Australia. Businesses in the town deal daily with Germany, China, and the US. Excellent communications infrastructure makes all this possible.
If you know someone who might be interested in investigating what this wonderful area has to offer, or if you just feel like a nice walk on the day, please do come join us or pass on the information.
Book your walk now at https://bit.ly/3ODyaWs.
_____________________________
While you are with us:
1: Please help us make remote employment & employers more visible by dropping a virtual pin on our Live Census Map of remote HERE.
2: If you are a remote job seeker visit our new Career Centre HERE to upload your CV and access hundreds of remote employment opportunities.
3: View our latest & subscribe to the next monthly Community Resources HERE for a snapshot of all things happening for the community.
4: If you have missed some of our previous events you can access Grow Remote Led Events on demand HERE.
Related Events